7 tags
The Sky Drops - Let It Sound
This new track from The Sky Drops isn't just the best track I've heard from them yet, it's one of the best songs I've heard, ever. So good, tears came to my eyes. You can grab The Sky Drops' tracks here on Bandcamp.
7 tags
Mentalease - Living Dream
Spencer Harris from Mentalease wrote me about ten days ago about his upcoming album "Living Dream", and I was seriously remiss in not giving it a listen and reviewing it until now. Because Mentalease is a one-man show, there's necessarily quite a lot of electronics involved, but Spencer deals with this by taking it head-on, embracing artifacts and glitches and making them an...
28 tags
You have got to be kidding me.
EDIT: Update with their utterly brazen response here. I woke up this morning to find this email from Indie Music Album Reviews, offering to review my latest single in exchange for money. I know there are promotion companies that have bands write their own reviews, which then go out to a roster of no-name blogs that publish everything the promoters send- but this is utterly audacious. What...
14 tags
The Bilinda Butchers - The Lovers' Suicide
New indie pop from The Bilinda Butchers! While other reviewers go for the obvious and make My Bloody Valentine comparisons, the BBs remind me most of a male-fronted Club 8. This A-side off their latest single The Lovers' Suicide is surprisingly upbeat for its title- fun, danceable pop with sidechained fuzz and a tune made for whistling. THE LOVERS' SUICIDE! by THE BILINDA BUTCHERS ...
6 tags
Orkid - Eagle Flight Misfortune
Hazy synths from Orkid.
13 tags
Flights to Nowhere
For a while now, I've been looking for music that would capture the same feeling that I got from Ulrich Schnauss's debut album Far Away Trains Passing By. It was with some excitement, then that I discovered Flight to Nowhere's EP Screaming Underwater. Flights to Nowhere is the solo project of Canadian artist and architecture student Chase Simmons. Influenced by Sigur Ros and...
1 tag
Starless Black - Dive
8 tags
Orange Crush - Sunset over Oceans
30 tags
Acid House Time: Kick Out The Jams
The Justified Ancients of Mu Mu (AKA The JAMs) hit the British music scene in 1987 with a collage of unauthorized samples, beatboxing, and cryptic, political Scottish-accented raps titled "All You Need Is Love". Bill Drummond and Jimmy Cauty, under the assumed names "Kingboy D" and "Rockman Rock", sequenced the single on an Apple II, quickly following it up...
6 tags
Wild Eyes
Some nice energetic shoegaze from Wild Eyes, out of Corvina, CA. Check out their two EPs on Bandcamp.
13 tags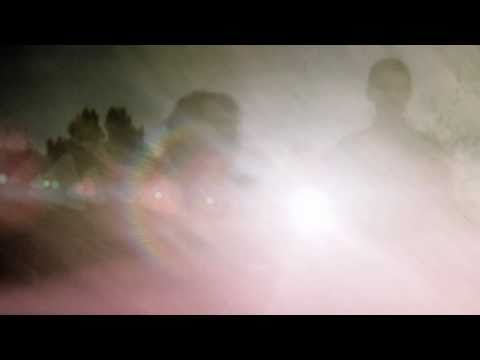 11 tags
Cassette Cathedral
Ever feel like history broke sometime in mid-to-late '90s and veered off in a very wrong direction, just as it seemed like things were about to get really good? Like there had to be some baleful force behind the blandification of "indie rock" and the death of rock on the radio? Well, here's some tracks from a parallel dimension where history took its rightful course and...
8 tags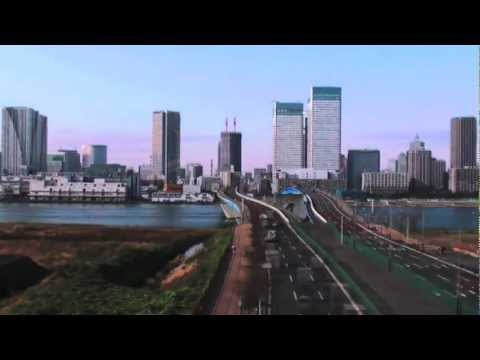 8 tags
Lucid Sky - Flying Until 737
Distant glitchy ambient electronica from Lucid Sky. Cool misty chords slowly come into sharp, bitcrushed focus.
10 tags
Little Nova Sound
There's a lot of people waiting for the My Bloody Valentine album that was supposed to be out days ago, but here's a new discovery you can bliss out to right now: Instrumental dreampop from Little Nova Sound. Heavily influenced by Robin Guthrie, it's quiet and mellow on headphones and world-shaking on a big soundsystem. LNS isn't just about nostalgia for the '90s,...
13 tags
4 tags
Life Model - Take It Slow
Relaxed, reverb-drenched dreampop from Scottish group Life Model. No download, sadly- but there's an album coming!
11 tags
Soft Shadows
Some nicely understated sounds from Soft Shadows- this reminds me of The Caseworker and Airiel.
10 tags
Chatham Rise
Fresh find online: Chatham Rise from Minneapolis. Hugely expansive, melodic-yet-droning shoegaze. "How Do You Sleep" sounds like the Dandy Warhols on nitrous oxide, while "Autopilot" is a foreboding, reverb-laden track evoking A Shoreline Dream. Perfect music to be alone to. Their "No One" EP can be downloaded on Bandcamp.
7 tags
Crash City Saints
I've been really enjoying Crash City Saints since discovering them a couple days ago- they've got an album coming up, but in the meantime head over to their Soundcloud page and download everything you can. Highly recommended if you like Serena-Maneesh or Fleeting Joys!
8 tags
Suns of Rest - Soul of the Fire
Like a dreamier Black Rebel Motorcycle Club?
9 tags
7 tags
Moon King - Film/TV Ad Exec
What's always nice to see is a band with lots of energy and earnestness- and these are two things that the Toronto group Moon King has in spades. We saw them open for School of Seven Bells in Portland last week and were wowed by their lush sound and the general sense of happy fun they gave off. There's tinges of The Field Mice and Lush in there, but in the end what makes their music...
8 tags
Mnemonic 45 - Early Bloom
Some lovely ambient guitar work from Macedonia, courtesy of Goce Gligurovski.
2 tags
Can You Believe This?
radiosentrum: From an email I received today from the music director at WERU: "WERU does not yet listen to, download, or playback digital files on the airwaves."
14 tags
Det Mekaniska Undret - Sockerbruket
Det Mekaniska Undret ('The Mechanical Miracle') is the solo project of Göteborg, Sweden's Andreas Österberg. I've been quite familiar with his tram-wave for some time now (having remixed his lovely track "Bergsjön") but this is the first time I've heard him venture into shoegaze and I'm quite impressed. Website (Swedish) - Soundcloud - Bandcamp...
15 tags
Snow in Mexico - Double Review
I discovered the Italian duo Snow in Mexico this summer while going through my 'similar artists' on last.fm, and was immediately drawn in by their layered guitars and gritty bass synths. Their debut 'Snow in Mexico' EP starts off with "You and my winter" and "Velvet". Friendly, acoustic, atmospheric melodies abound- imagine the Bilinda Butchers...
8 tags
Drab Majesty - Unarian Dances
I found the Drab Majesty EP "Unarian Dances" on Soundcloud recently, and was immediately hooked by the ambient pads on "In A Hotel" effortlessly fading into a lush guitar chorus on top of a driving drum machine. Fireworks went off in my closed eyes, and I thought "Why haven't I heard of this band before? This stuff is magic". And then the first verses...
9 tags
Pinscape - Termina!
Here's some nice moody atmospheric pop from Salem, Oregon's Pinscape, AKA Matthew Flook. "Termina!" reminds me a lot of M83 and some of Ellen Allien's noisier work. Hopefully he'll be doing more tracks in this electronic-shoegazing vein- this track has an amazing sound. Termina! by Pinscape
13 tags
Edria
Here's some shimmering guitar pop that's not to be missed! While their sound immediately makes me think of Northern European groups like Pia Fraus, Edria are actually from San Francisco. You can get their album "Regret" for free on their Soundcloud page, and they're currently recording a new album. Your Blue Room by edria Crimson by edria Regret by...
6 tags
6 tags
In Broken English - This Infected Heart
Here's some nice low-fi French indie rock, out yesterday:
10 tags
Midimúm - "Morning Tears"
Midimúm - "Morning Tears" from ANTI ME on Vimeo. Some lovely atmospheric German electronica from Midimúm!
14 tags
Miners of Pala
In another entry from the "Great bands nobody knows about yet" department, here's some shoegaze from Australia! Miners of Pala play energetic and hazy shoegaze in the vein of Swervedriver and Ringo Deathstarr, but what's really impressive is that it's actually the solo project of Wollongong resident Blake Clee, who writes, plays, records and mixes the tracks...
11 tags
Auris Acumen - Videodrome EP
It's always exciting to discover a band you absolutely love that only has 13 listeners on last.fm, and London shoegazers Auris Acumen are no exception. I discovered these guys through their Soundcloud page and was immediately hooked by their atmospheric, crunchy guitars and dreamy tremelo. The EP starts off with "I Knew You Would", an understated yet danceable shoegaze track...
21 tags
Starblood
I discovered the Atlanta, GA-based dream pop group Starblood while browsing Soundcloud late at night (no easy task, there's a lot to wade through!) and was immediately captured by their low-fi gems. They cite Boards of Canada, My Bloody Valentine and Steve Reich among their influences, but you don't need to read their Facebook page to figure that out: Two seconds into "Two...
9 tags
The Love Agenda - Shadows
Check out this fantastic shoegaze track courtesy of Steven Webb: I might say it's got tinges of Swervedriver or Curve, but in the end I can't just describe it through RIYLs: It's something new and fresh. You can find his other tracks on his Soundcloud page.
13 tags
ThePhoz - Bubblegum Ocean
ThePhoz, AKA Dan Smith brings us some lush balearic synthpop that's as good on headphones as it is on the dancefloor. His debut EP comes out in a couple weeks, but until then you can check out his tracks on Soundcloud.
8 tags
Manual - Afterimages
Some perfect ambient dream pop from Manual, AKA Jonas Munk.
5 tags
Ulrich Schnauss: Music Production with Ableton...
13 tags
Liquid Fraction - A Tribute To Boards Of Canada
Sadly there's no more downloads for this track*, but this mix from Liquid Fraction is absolutely brilliant. Perfect for falling asleep to with headphones.
6 tags
Secret Shine
I had this song for six years and had no idea how good it was.
8 tags
On tagging and normalization
As a radio DJ and avid music listener, there's a couple things I wish all musicians would do before they put their music online: Normalizing their tracks and using ID3 tags. Having correct ID3 tags on your music is important. When your MP3s get posted on music blogs, tags let them get picked up by aggregators like The Hype Machine, giving you even more of an audience. If you don't...
12 tags
The Sky Drops - Bourgeois Beat
If I only say one thing about The Sky Drops, it's that I can't recommend them highly enough- the Delaware-based shoegaze duo has carved out their own, unique sonic space which is just a joy to listen to. In this age of iTunes, a lot of bands will release albums with two or three A-sides and pad things out with filler tracks that just don't groove properly, but "Bourgeois...
12 tags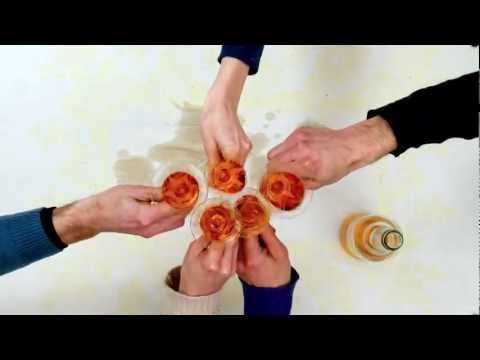 9 tags
5 tags
10 tags